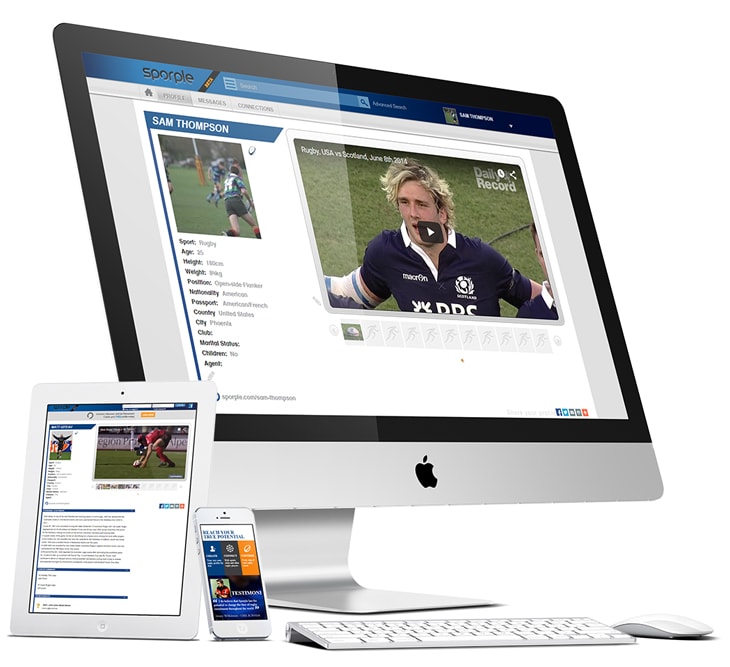 Sports are getting social. A LinkedIn for sports.
TRISOFT task was to develop a platform with integrated social networking possibilities, enabling profiles search and management.
The result is an innovative web app that could be compared, due to its features, to a LinkedIn for sports. Sporple.com has advanced search capabilities within the existing profiles, providing networking opportunities for sharing relevant news, recruiting professionals in the field and developing social interactions in the world of sports. In short, a great place for sportsmen to hang out and connect.
In the process, we've used tools like Symfony, PHP, Propel, MySQL, HTML5, CSS3, Bootstrap, git, AWS, Elasticsearch. Our input consists in web development, DevOps, maintenance, project management.
TRISOFT was crucial to Sporple's success as a startup - they were rapidly able to develop and deliver on our technical requirements. Their expertise in Symfony ensured that solutions presented were always optimised and future proofed. Despite being an off-shore partner, their communication, project management and timeous delivery was excellent. I would highly recommend them to anyone looking to engage their services.

Liam Holmes
Start your business with us
ready to take it a step further?

let's talk about your project, idea or vision and find out how

TRISOFT can help your business grow
Contact US
Your message was successfully sent!